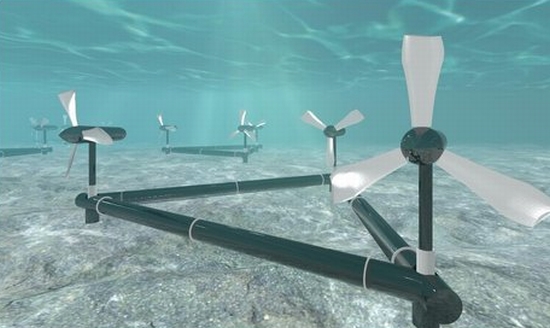 £11m in new funding has been secured for a Welsh tidal power project. Welsh First Minister Carwyn Jones announced the funding recently for the 1.2MW DeltaStream device next year at a location off the coast of Pembrokeshire in south-western Wales.
£6.4m came from the European Regional Development Fund, with the rest from the investors of Eco2 Ltd. Cranfield University will monitor the project and independently assess the performance of the demonstration device. If the trial is successful, the company intends to deploy eight further devices with up to 10MW capacity from 2015.
The potential of tidal power from Britain's coastline is huge, with studies showing that tidal power could provide 15 to 20 per cent UK's electricity by 2050.
Funding flows to flagship Welsh tidal power project - 21 Jul 2011 - News from BusinessGreen